Affordable wooden turnkey houses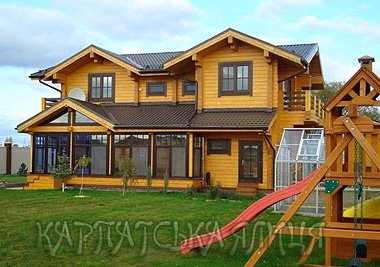 Solid turnkey houses are popular today in the country. They are incomparable as a summer house, a small hotel or a recreation center, and of course there are house projects for permanent residence. Depending on the area and features of the construction of the house, the cost is calculated.
Turnkey wooden houses are probably the best option for your own home, built from environmentally friendly materials. Wood has always enjoyed decent demand, it is able to provide a home with a special comfort in any season. It keeps cool inside the house on hot days and does not release significant amounts of heat in the winter.
Considering the turnkey wooden houses, you can talk with the architects of the company and you may be interested in creating an exclusive project that will be designed for your personal needs, based on the planned purpose of the building. It is important for us to fully meet the needs of the customer and therefore we take every little detail seriously when drawing up the project and of course the subsequent construction.
Interested in turnkey wooden house? We recommend proven construction methods and guarantee the longevity of the built house.

Wooden houses have an aesthetic advantage. They adequately complement practically any landscape and look truly colourful in country villages. We offer turnkey wooden houses, which will certainly make you feel like you are in the desired house.
Realize an old dream, take a look at turnkey wooden houses by contacting the sales department on the above-mentioned telephones. Together we will undoubtedly choose the right house or develop a project of the house that will be extremely comfortable for your stay.