Turnkey bathhouse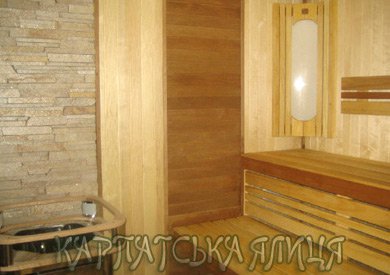 In our country, bathhouses have always deserved popularity, and their construction was entrusted only to genuine professionals. This bath helps not only to relax perfectly after working days, but also is a wonderful way to spend time with friends. If you are interested in a turnkey bathhouse, you can entrust its construction to specialists with experience.
Bathhouse, the construction of which our company can offer, is being built in exact compliance with the developed project and generally accepted building codes, because we are interested in our building construction serving a truly long term for its owners.
The wood is an eco-friendly and even benefitial for human construction material. Turnkey bathhouse of wooden logs will be incredibly comfortable in any season of the year and will become your favourite place for a significant amount of time. We are pleased to offer an exclusive design for each bath, depending on your needs and expressed wishes.
Interested in a turnkey bathhouse? We are ready to adequately implement all the ideas of the customer and complete the construction on time.


Charge the building of your bathhouse to professionals and the result will exceed your expectations. With proper enthusiasm, the company's specialists approach the realization of each developed project and are interested in fully meeting your expectations and are proud of the work done.
Planning a turnkey bathhouse? Having contacted the telephone number mentioned in the site contacts with the specialists of the enterprise, you can discuss all the details of the construction of the bath you are interested in and calculate its approximate cost. Do not delay construction, we are ready to build you an incredibly comfortable bath at an honestly calculated price.