Profil brus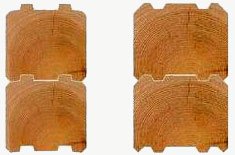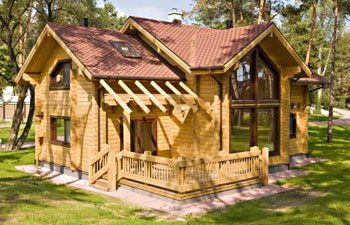 Дом из профилированного бруса -
традиции в ногу со временем
Profiled timber beams - from our company - an array of wood (pine) that has undergone chamber drying, result of advanced technologies development in the wood processing, and large cut wood material drying. This process makes it an advanced and innovative product, because, today on the Ukrainian market few companies can offer similar material. Most of the companies, speaking of dry material, mean drying naturally in the open air, and this is far from the quality required.
We offer our customers profiled timber (pine) beam with a thickness of 200 and 160 mm, this material has several advantages:
there is no need to wait until the house settles down, you can do finishing work right after the shell package construction is done;
the dry material is stable and does not require any special costs for the caulk (sealing the seams);
The specific lock connection Mortise and Tenon provides reliable protection against cold;
In comparison with the glued timber beams, such material is much cheaper and more environmentally friendly. There are no adhesive joints in the timber massif - the house breathes, therefore, many customers choose the dry profiled material.
Choosing this material for your house, will give you the essence of a prestigious and luxurious home in a modern style.
We use convection-type drying chambers, which are equipped with an automatic quality control system. The drying process is carried on a "soft" mode:

Minimal chance of cracks in the material

the material is dried evenly throughout the thickness by specified parameters

The natural colour of the tree is preserved, durability is guaranteed

There is no significant pressure on the wooden workpieces, so the timber beams remain stable.
---
The profiling of the timber is performed on high-precision machines that ensure high surface quality.

We produce more than 500 cubic meters yearly for the domestic market and for export
---
Call us!
(067) 965-77-57
Please make an appointment with our managers.
We work throughout Ukraine